Teams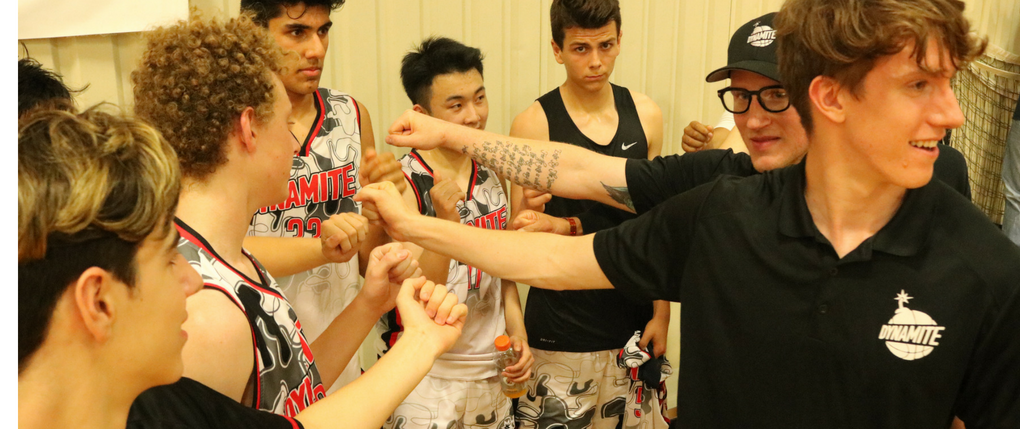 The Dynamite Way to Elite Basketball Training
At Dynamite Basketball, we're passionate about cultivating a positive environment that empowers athletes to exceed their potential and embrace growth. Our training programs focus on developing the whole player, including character and skills, and are designed to instill confidence and passion for basketball.
Personalized Attention and Expertise
Our team of experienced coaches at Dynamite Basketball believe that every player has unique talents and areas for improvement. That's why we put our players at the center of their own development, evaluating, synthesizing, and analyzing each individual to provide tailored drills and opportunities for growth. Our staff includes high-level university, college, and highschool coaches, provincial team evaluators, certified mental coaches, and educators who bring a wealth of experience and skills to help you achieve your goals on and off the court.
Join the Dynamite Basketball family and experience the world-class training environment that has helped our athletes become the best versions of themselves. With the Dynamite way, you'll gain the skills, confidence, and mindset to excel in basketball and in life.
Boys' Teams:

Welcome to our premier basketball program, where we have been mentoring and providing opportunities for young student-athletes to grow both on and off the court for many years. Our team is dedicated to providing a challenging and competitive experience that will push players to become their best selves, while also exposing them to exciting new life experiences.

At our program, positive coaching principles are at the forefront of everything we do. Our coaches are committed to providing our athletes with the guidance and support they need to thrive. Over the years, we have proudly represented British Columbia in the Pacific Northwest and beyond, and we remain committed to continuing to travel internationally to provide our athletes with top-level competition.

We offer seasonal teams for grades 7-12, tailored specifically to help athletes prepare for their high school seasons, summer travel teams, and National Championships. Our Fall Teams, for grades 7-12, begin in September and are focused on preparing our athletes for their high school seasons and tryouts. Our Spring Teams, for grades 7-10, start in March and help our athletes prepare for their summer travel team season. Our Summer Teams, for grades 7-12, give our athletes the opportunity to compete in the biggest tournaments in the Pacific Northwest while preparing for National Championships in August.

If you're a high-level basketball player looking for a program with a proven track record of mentorship and providing opportunities to grow, our program is the perfect fit for you. All athletes must register online for tryouts, so sign up today and join our community of young athletes who have gone on to achieve great success both on and off the court.